Curious about all the movies you've rated so far? Use the filter to see exactly which movies you've rated. From the non-action drama movies to the most recent movie from the sixties..
Here I am searching for my highest rated fantasy movies from the beginning of this century: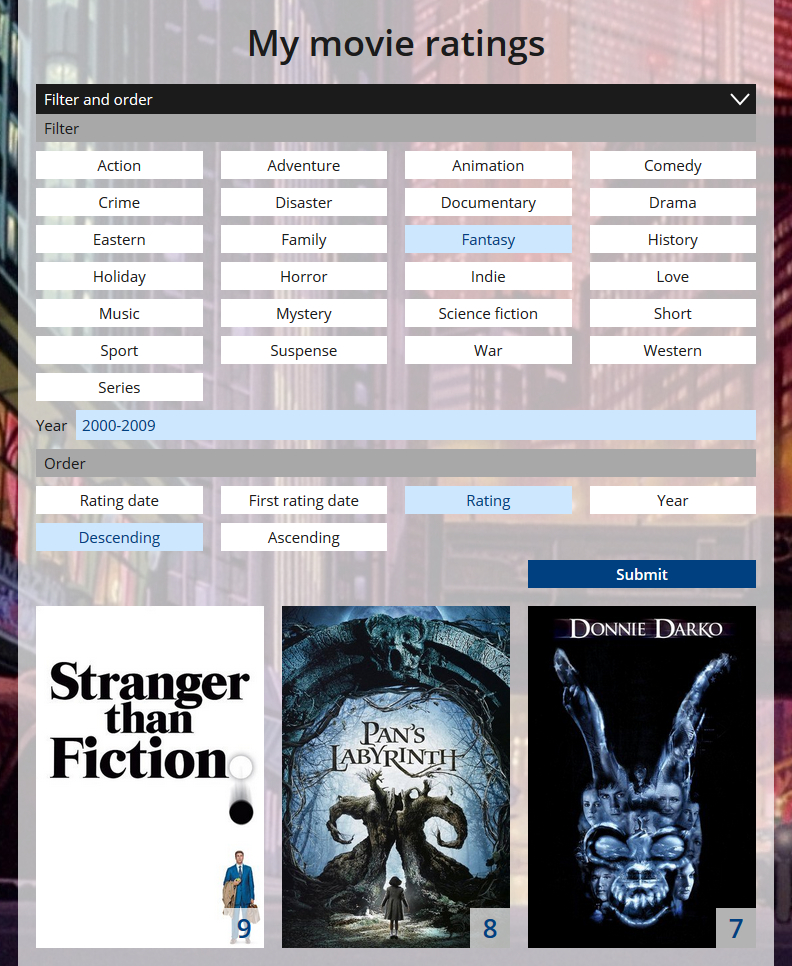 Want to rate some more fantasy movies? You can! Use the list of well-known fantasy movies. There are many more movie lists if you want to fill out your taste profile further.