At the time of writing, I've rated 789 movies. Which got me thinking about the interesting patterns that might be found in all these ratings.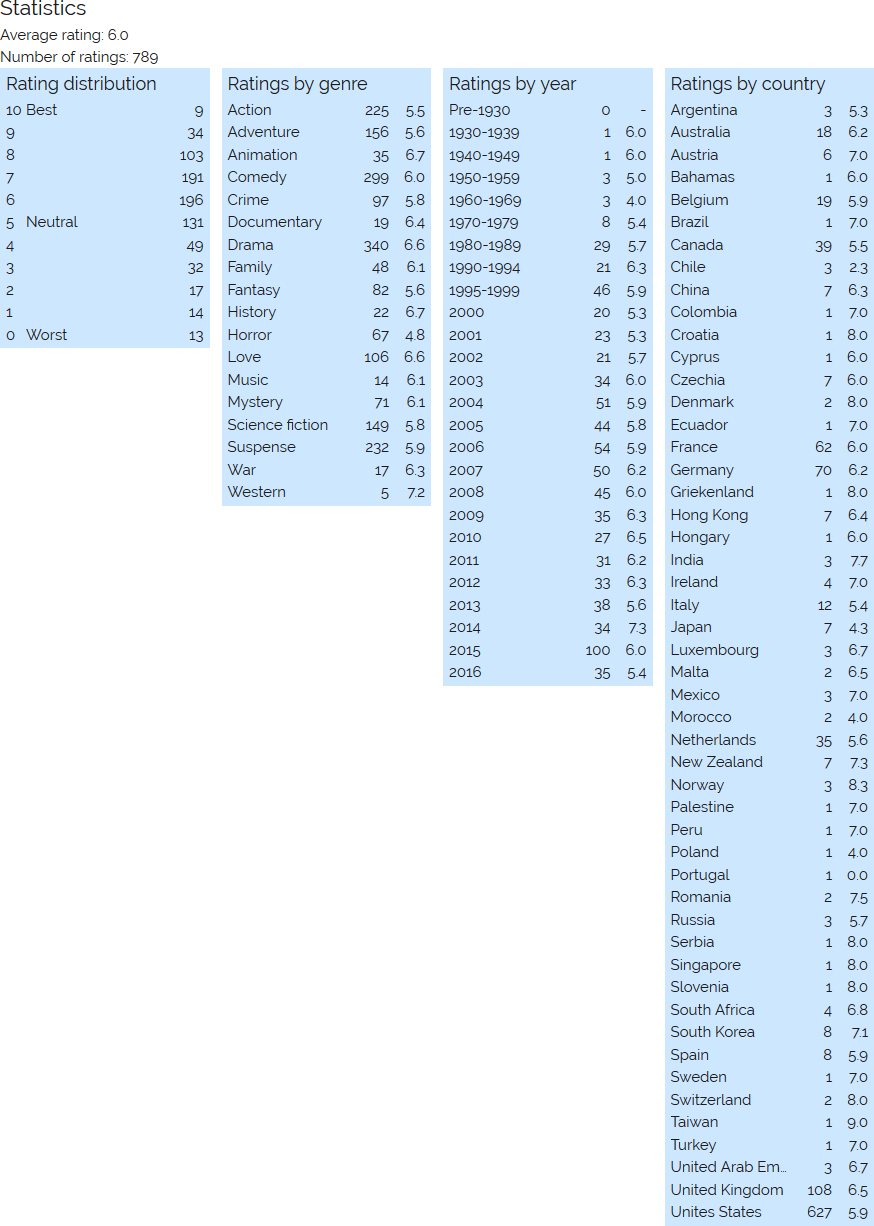 Completely as expected, my lowest rated genre is horror. If anything, I'm surprised it's that high. But I think that anytime there is a vampire, werewolf, or zombie in a movie, it counts as horror, even if the movie is distinctively not scary. My highest rated horror movies What We Do in the Shadows, Funny Games, Tucker & Dale Vs. Evil, and Warm Bodies aren't all that frightening.
2014 was a good year for movies. Led by Cowspiracy, The Theory of Everything, Interstellar, Nightcrawler, The Skeleton Twins, and What We Do in the Shadows and a complete lack of awful movies my average rating for 2014 was 7.3. The next best year was 2010 at 6.5. Also, there is a huge spike in movies in 2015 because I started going to two sneak previews per week.
You can see that the effect of some of the bad Dutch movies and shows I've watched recently (Rundfunk, Mannenharten, and Bon Bini Holland) have had on my average for the Netherlands.