One page was really bothering me recently, the movie page. It seemed to lack a clear organization. See the old page for The Matrix: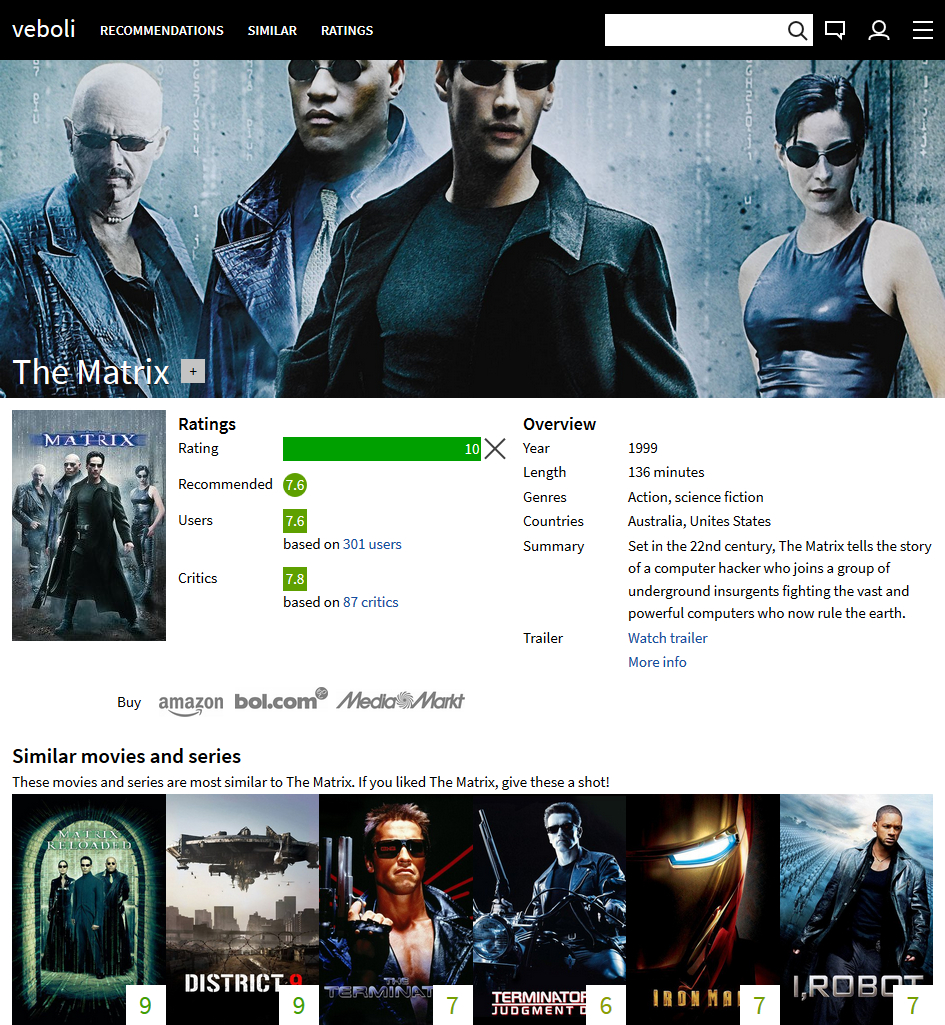 So I started messing around with a new version. I started by pushing the poster into the background image. And then I kept going. Eventually all the basic information about the movie moved to the top. Then it was time for all the ratings, which took up a lot of white space. I turned them into a bar, where I also added links to adding a movie to your lists, writing a review, and watching the trailer. And if you look carefully, I expanded the range of the green color to make each color more distinct. Finally, I just needed the links for buying the DVD or Blu-Ray and the link for more information (the countries and movie people).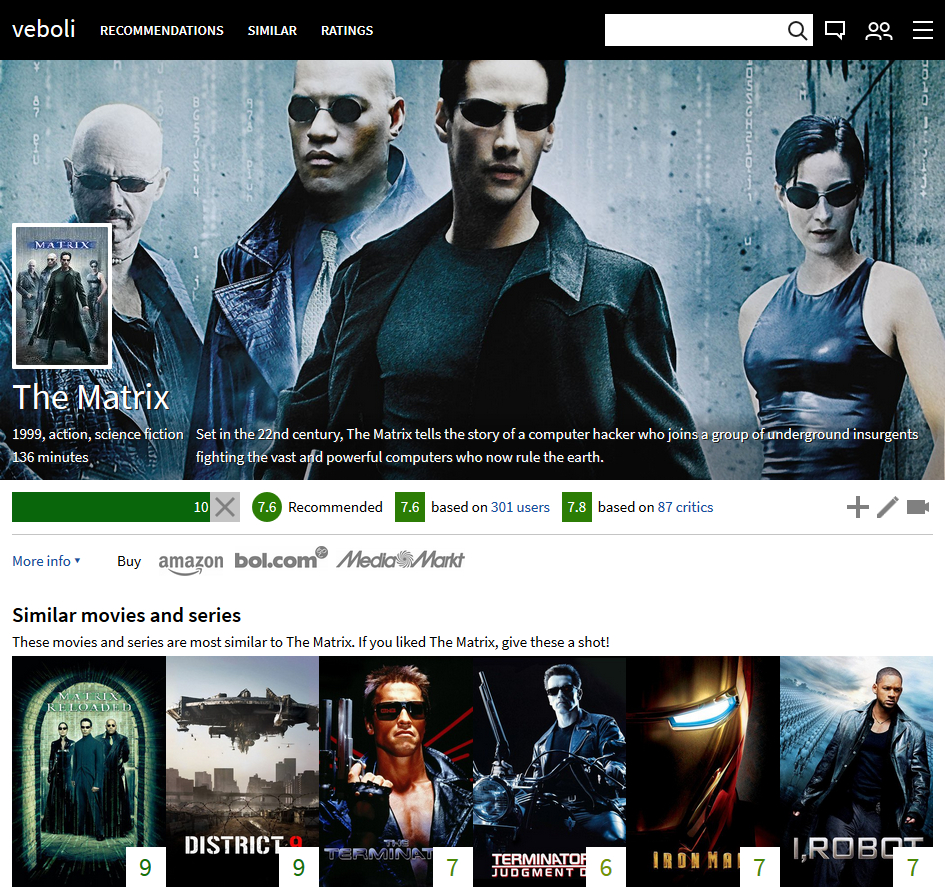 I also wanted to make the home page more useful, so I swapped out your own recent ratings for previews of specific types of recommendations, like in the cinema or for movies from 2017.
There are also some minor tweaks throughout the site. Like the friends icon at the top right. Some people, including myself mistook it for a link to you profile. Now there are two friends chilling in the icon.